Neues aus dem Hause JOHN DIVA & THE ROCKETS OF LOVE: BLING BLING MARILYN!
John Diva & the Rockets of Love ist eine 2009 gegründete Hair-Metal-Band. Das Quintett hat es zu seiner selbstgeschriebenen Mission gemacht, an die Halcyon-Tage von Van Halen, Bon Jovi, Kiss und Whitesnake zu erinnern.
Mit dem kommenden Album "AMERICAN AMADEUS" steht der Nachfolger des erfolgreichen Debüt Albums "Mama Said Rock Is Dead" in den Startlöchern.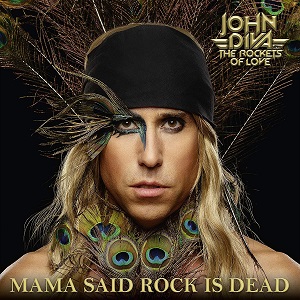 Als Appetizer bekommen die Fans jetzt die Single "BLING BLING MARILYN" gereicht.
Das Statement der Band: "We're SOOOO happy to share with you the first single & video heralding our upcoming album "AMERICAN AMADEUS". Here is BLING BLING MARILYN!" The song is written by John Diva and our good friend Hannes Braun / Kissin' Dynamit".
We're incredibly happy to share with you the coverartwork of AMERICAN AMADEUS – the upcoming album! Preorder NOW – available January 15, 2021 Preorder link: https://JohnDiva.lnk.to/AmericanAmadeus